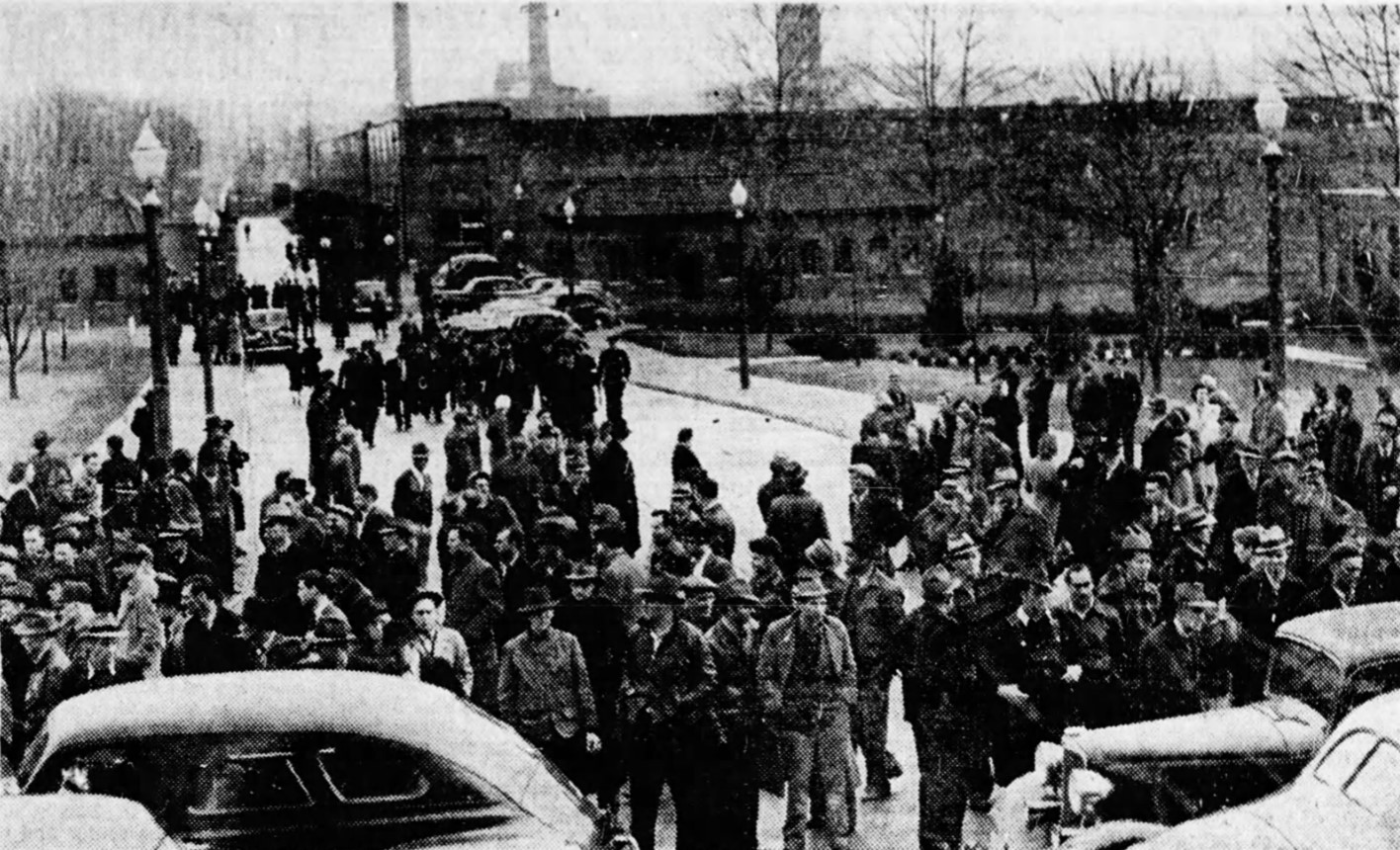 On this day in WNC history: On the afternoon of March 22, 1941, workers at the American Enka rayon manufacturing plant began to walk out in a strike. Their coordinated action was part of a larger nationwide movement which began after a June, 1940 defense production act took effect. The Enka strike occurred simultaneously with steel strikes in Pennsylvania and in California, and coal and automobile worker strikes elsewhere. In 1941, the U.S. Bureau of Labor Statistics estimated nearly 2.5 million U.S. workers struck in various locations.
Here at the Enka plant, workers had negotiated unsuccessfully with mill management since Jan 28. Their grievances ranged from holidays, matters of seniority, and wages, to a "points" system used to calculate pay in different departments. Over 2,000 of the plant's 3,000 workers were members of the United Textile Workers. The night of the 22nd many of them organized a picket line around the plant, and few employees attempted to enter for work the next day.
Unlike previous deadly strikes here in the South, such as those in Gastonia and Marion in 1929, the conduct of and response to this strike was mostly peaceful. On the 24th a few women attempting to re-enter the plant clashed with a female picket line, but union officials urged calm and a conciliation process soon began. On the 31st UTWA representatives met with officials of the Enka Corporation here at Asheville's Vanderbilt hotel. Finally, on the night of April 2nd the parties came to an agreement, and employees began returning the next day, ending a twelve-day strike. The parties agreed to a five-cent hourly raise and several other key points. A large number of nationwide strikes continued throughout the year but most all were called-off after the Dec 7 attack on Pearl Harbor.
(Images: Asheville Citizen, Mar 25, 1941; Night-Time View of Enka Rayon Factory, Postcard, Buncombe County Special Collections, Pack Memorial Library)
Asheville Citizen, Mar 25, 1941
Night-Time View of Enka Rayon Factory, Postcard, Buncombe County Special Collections, Pack Memorial Library