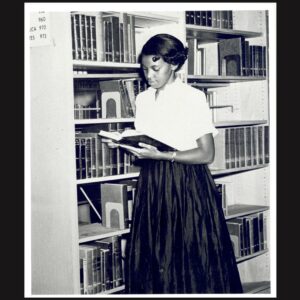 On this day in WNC history: in 1957, three years after the Brown v Board decision, Levern Hamlin entered Western Carolina College (now WCU) as the first African American to attend a public university in WNC. What makes her time there even more interesting is the scrapbook she maintained while completing a summer graduate session in special education and exploring the mountains around Cullowhee.
A few African American students entered small, private schools in WNC prior to the Brown decision, including Alma Stone Williams who enrolled at Black Mountain College in 1944, and Joseph Lee Shippy—a Swannanoa native—who was invited to enter Warren Wilson College in 1952. Hamlin, a Virginia native, had already graduated from Howard University and was working with special education students in Mecklenburg County Schools when she was invited to attend WCC. She revealed a few days afterward to the Asheville Citizen that she chose this school because of its relatively close location and its reputation for instruction in her field. In her scrapbook, she described "bravely heading toward Cullowhee, N.C." and arriving after "a busted muffler and two detours," happy to see the college sign, in a time when many African American travelers relied on the Green Book for information about safe travel.
Hamlin received a mostly quiet entrance, with her instructors chosen for her and appearing eager to have her as she later related. She also noted that while some local residents did not embrace her with open arms, they knew change was coming and she did not witness any violence. She noted in her scrapbook that the library was her "daily domicile" where she enjoyed the study rooms, banquets, movies, and weekly dances. Hamlin also took in local sights, seeing the "Unto These Hills" play in Cherokee, and returning home with a drive on the Blue Ridge Parkway to Craggy Gardens. As she awaited her grades after the session, she described her experience as "a tremendous success." Hamlin went on to attain a Master's degree and work as a speech pathologist for twenty-five years near D.C. She also served as a WCU trustee from 1987-2005, and in 2019, WCU named a new residence hall in her honor.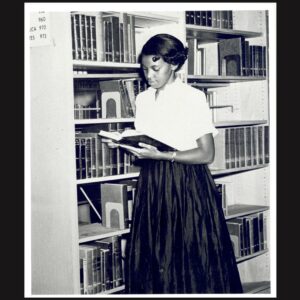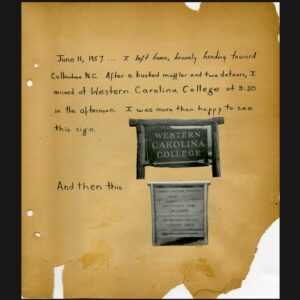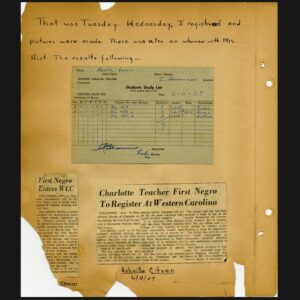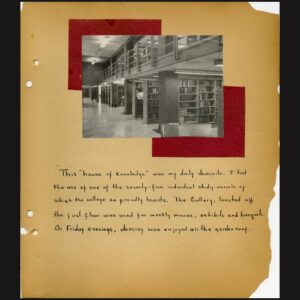 (Images: Levern Hamlin and her scrapbook, courtesy Hunter Library Special Collections, Western Carolina University, Cullowhee, NC)