OUR "FIRST LOOK" REOPENING EVENT HAS BEEN SPONSORED BY:
PLATINUM
Midgard Foundation
Ralph Simpson & Mark Espy
GOLD

Nancy & Tunc Togar, Togar Rugs
Catherine Brod
Warrene Williams
SILVER
James Bradley
Kirk & Shelley Brown
Charles & Deborah (Dee) James
Michael McLaughlin &
Louis Carollo
Anna Rentz*
BRONZE
Daniel & Jane Falkenstein
Thomas E. Frank*
Kerri Glover
Carole & Cole Hedden
Carol & Stan Hubbard
Sandy V. Hutchens, Jr.*
Kieta Osteen-Cochrane
Sitework Studios –
Steven Lee Johnson
Sue Simpson & Genece Minshew*
Frances & Bill Smyth
Donna & Allan Tarleton
Dirk Wilmoth
*gift in honor of Ralph Simpson
Our Region
Western North Carolina is defined as much by the various chains and valleys within the Appalachian Mountains as it is by the people here. The region contains large swaths of state and national forest lands and parks, including the Great Smoky Mountains National Park and Blue Ridge Parkway. It contains old rivers and old folkways, along with an increasingly large stream of transplants and visitors.
---
Upcoming Events
Join us in-person and online for a variety of historic events.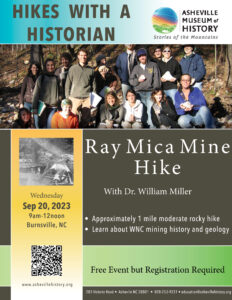 Hike With a Historian: Ray Mica Mine Hike (Sold Out!)
Dr. William Miller and AMoH
Wednesday, September 20
Burnsville (Approximate)
9:00am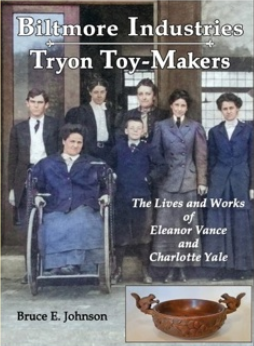 My Adopted Aunts: The Lives, Works, and Influence of Eleanor Vance and Charlotte Yale
Bruce Johnson
Thursday, October 12
Hybrid – OLLI/Zoom
6:00pm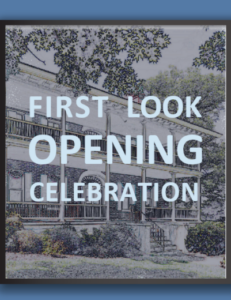 "First Look" Reopening Reception
Asheville Museum of History,
Smith-McDowell House
Wednesday, October 18
5:30pm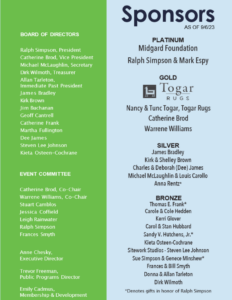 "First Look" Reception
Sponsorship Opportunities
All Sponsors Receive Tickets to the Event
Wednesday, October 18
5:30pm
Thomas Wolfe Memorial Literary Award
Originated by the Louis Lipinsky family, the Thomas Wolfe Memorial Literary Award has been presented annually for printed works that focus special attention on Western North Carolina since 1955 when Wilma Dykeman won for The French Broad.
Brent Martin won the 2022 award for "George Masa's Wild Vision: A Japanese Immigrant Imagines Western North Carolina."
Outstanding Achievement Award
Annually we present our trophy for Outstanding Achievement to an individual or organization which has made significant contributions to the preservation and promotion of the history of the mountain region.
The RAIL Memorial Project won the 2021 award for memorializing the sacrifice of the thousands of incarcerated laborers who were forced to build the WNC Railroad.
Recent Recorded Programs
We record our programs when possible and make the available to our members for free and to the general public for a small donation.
Contact Us
Visit us at the Smith-McDowell House on the campus of Asheville-Buncombe Technical College.
283 Victoria Road, Asheville, NC 28801
Our Commitment to Diversity, Inclusion, Equity, and Accessibility
LAND ACKNOWLEDGEMENT
We honor and celebrate the ancestors who came before us, the original inhabitants of the land now known as the western portion of North Carolina. We honor and celebrate the many cultures that existed on this land when Europeans first arrived, and we acknowledge the thousands of people who lost their lives and their land. We honor and celebrate the present-day Eastern Band of Cherokee Indians and all indigenous peoples of Western North Carolina.
Adopted Board of Trustees, May 19, 2021
JUSTICE STATEMENT
We stand against inequity, injustice, and racism. We acknowledge and support the positive role that recent protests have played in opening the door to real and necessary change.
As an organization rooted in the interpretation of our regional history, we also recognize that there is an ongoing need to better represent the diversity of voices that have shaped – and will shape – Western North Carolina. In a region that has been influenced by and benefited from the contributions of these diverse voices, the Western North Carolina Historical Association must equitably reflect our heritage, history, and aspirations.
We pledge to do that. Beginning immediately, we will re-evaluate how we operate.
Moving forward, we are committed to doing the work to become an inclusive organization in all aspects of our operations. That includes our collections, exhibitions, and programs, not only at our museum, but also in our comprehensive mission of education.
It includes our leadership and membership. Over the coming months, we will focus on developing a guiding document to help us intentionally and actively move towards this goal.
We are listening. We are learning. We are committed to doing the work to get there. As we embark on this journey, we will seek the involvement of our community, so together, we can reflect on the brilliant, rich and, yes, sometimes painful, history of Western North Carolina. Please join us.
Adopted Board of Trustees,
June 17, 2020
Sign up for our newsletter today.
Receive our monthly e-newsletter as well as brief reminders of upcoming events.