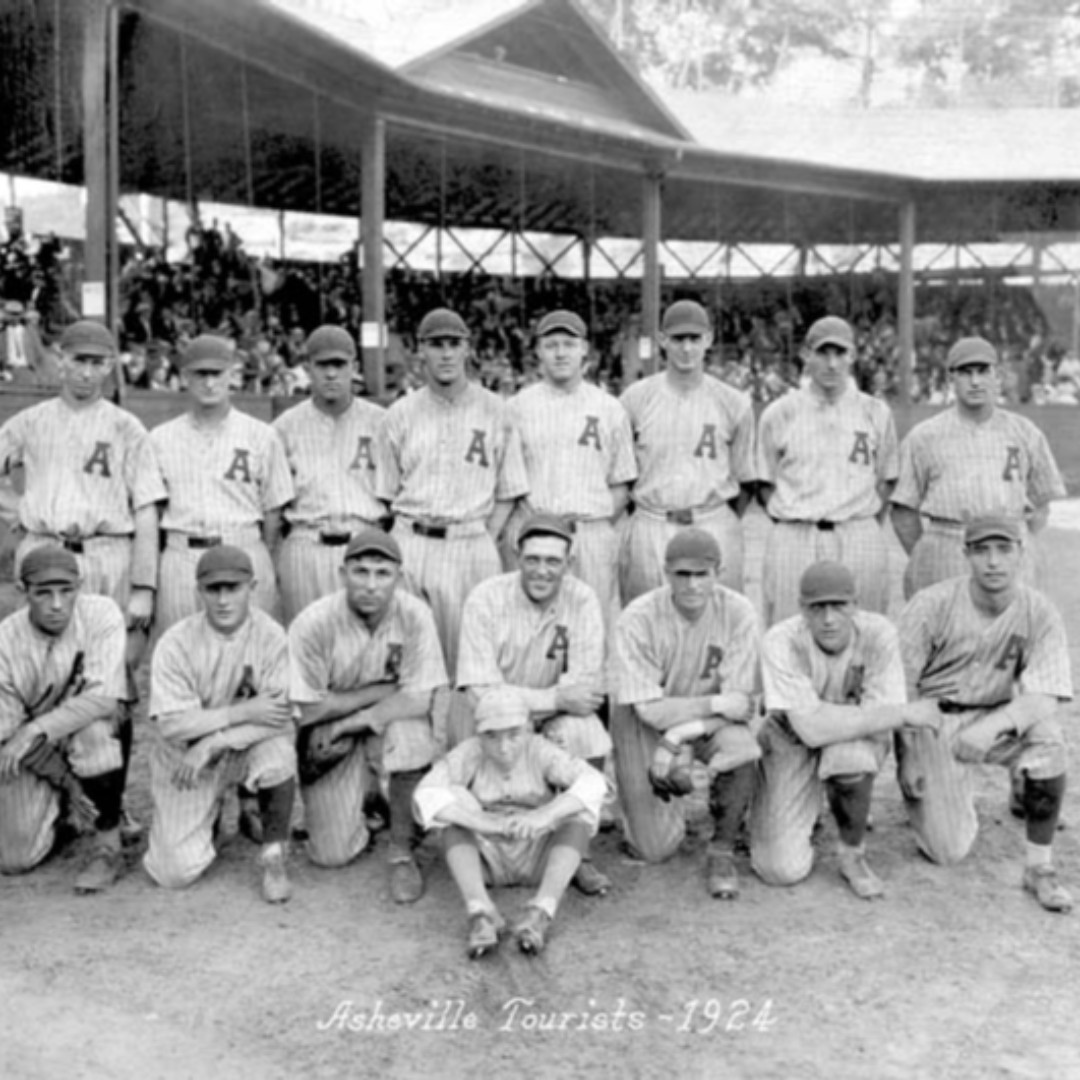 On this day in WNC history: Play Ball! These words signifying the start of "America's pastime" were first heard at Asheville's new McCormick Field on this day in 1924.
Baseball grew in western NC in the decades after the Civil War. The region's first professional team was the 1897 Asheville "Moonshiners" squad who played in Allendale Park near the French Broad River. The popular Riverside Park also hosted local county team games until it was destroyed in the Flood of 1916. Other small parks in Asheville periodically hosted big names stars such as Ty Cobb and Jim Thorpe who came to play exhibition matches. By this time, it was clear Asheville needed a professional field. From 1916-1924, the city began planning and financing such a venue with bonds. The stadium was built at a cost of $200,000, roughly $3 million in today's currency. It was named for Dr. Lewis McCormick, a bacteriologist in Asheville.
Finally, on April 22, 1924, 4,268 fans jammed in to celebrate their new venue and the new team, the Asheville Skylanders. The city had declared a half-holiday, and most stores closed so that downtown workers could enjoy the game. Playing in the South Atlantic League against their frequent rival the Greenville (SC) Spinners, Asheville's club lost 11-2. Two days later, the team quietly changed its name to the more familiar "Tourists" we know today before the last game of their series with Greenville. The team finished fifth in the standings that year, but by 1928 won the league championship. Marked only by a few short breaks, McCormick Field has hosted the Tourists ever since, with future Major League Baseball standouts such as Willie Stargell. Eddie Murray, Dave Roberts, and Todd Helton among the rosters.
Asheville Tourists 1924, Photo, Buncombe County Special Collections, Pack Library
Asheville Citizen, Sep 10, 1904
Asheville Citizen, Apr 22, 1924
McCormick Field, 1924, Photo, Buncombe County Special Collections, Pack Library