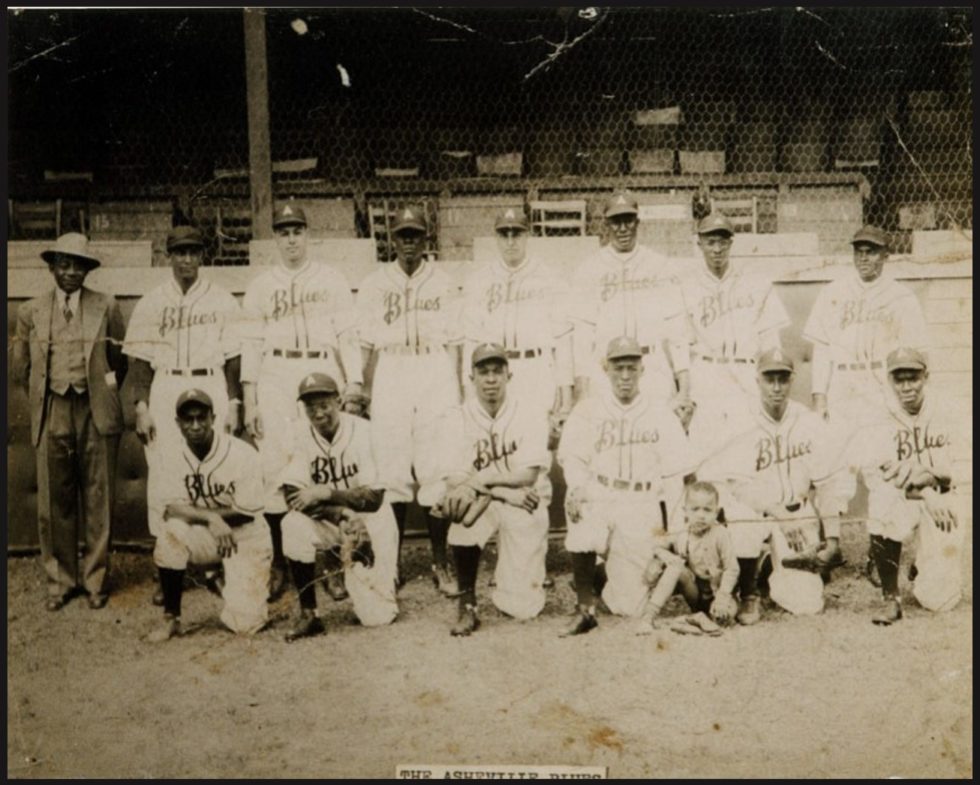 On this day in WNC history: Defeating the Nashville Cubs 2-1 in a game at McCormick Field, the Asheville Blues of the Negro Southern League won their first official championship in 1946. The season was split in two halves and the Asheville squad won both, including their final sixteen games, to finish at .800 on the year. They proceeded to win the next year's pennant as well, defeating the New Orleans Creoles in a best of five playoff series.
Asheville's first Black baseball team, the Royal Giants, played from the 1910s through the 1920s, and transitioned into the Black Tourists in the 1930s. The Negro Southern League formed in 1920 and operated until 1937, after which time national leagues for Black players acquired many of their stars. In February, 1945, nine representatives of potential teams met in Nashville and voted to re-start their league. Asheville's team, managed and owned by C.L. Moore, finished at 18-14 on the year in third place. As the season was split, and Asheville finished on a hot streak, they apparently believed they had won the second half crown, and debuted the next year in 1946 with the Asheville Citizen marketing them as champions of the league. They played under the Blues moniker as Moore disliked the common practice of designating teams as the "Black" counterpart of whatever white team played in a city.
The Blues played in front of a segregated crowd at McCormick Field, often hosting exhibition games versus national league Black teams. They completed three successful seasons before they switched to the Negro American Association for the 1948 season, alongside their Atlanta rivals. That year they hosted the Brooklyn Dodgers with Jackie Robinson in an exhibition game and lost their league championship series to the Raleigh Tigers four games to two. From 1950-1955 they played as an independent team before dissolving. They were one of the most successful teams in the late era of Black baseball.
1946 Blues Team (Moore kneeling, left front, and team doctor Dr. White in suit), courtesy Buncombe County Special Collections
1918 Royal Giants play at Oats Park on Southside Avenue, courtesy Buncombe County Special Collections
Asheville Citizen, Sep 9, 1946
Asheville Citizen, Feb 18, 1946
Asheville Citizen, Apr 11, 1948