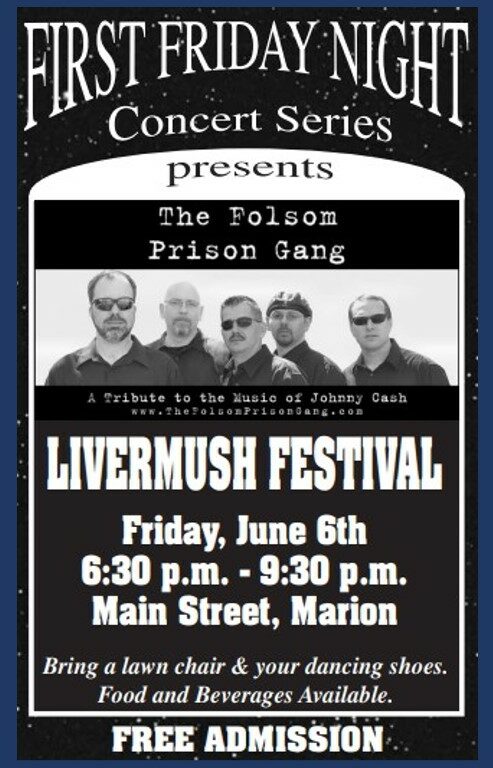 On this day in WNC history: In 2006, a new festival opened in Marion celebrating a food with much older roots in the Piedmont and foothills of North Carolina.
Livermush is a food that some love, and some may find gross from the name alone. Similar to scrapple—which is more associated with northern states—and liver pudding common in other parts of the South, this mixture of pig liver and head meat, cornmeal, and spices probably traces its lineage to early Germanic settlers in the American colonies. Regional variations in name and ingredients that separate livermush from these other products are still debated and have been for some time. In 1914, the Charlotte News opined that "scrapple is but the Yankee name for the good old southern preparation familiarly known as livermush, or liverel." It is clear that North Carolinians, including here in the mountains, were eating "scrapple" prior to 1900, but a Wilkesboro newspaper recipe from 1899 describes it as a mixture of stock and cornmeal with no specified meat. Horace Kephert also explicitly listed 12oz of "Phila. Scrapple" in his suggestions for one month's camping rations during his time in the Smokies.
Regardless, at least as early as the 1910s, many individuals— including Marguerite Carter who grew up in Asheville—made their own "livermush" each year after hog butchering time in the fall. Some individuals began commercially selling their own blocks of the pork product around the same time, and a 1915 article notes it was supplied to patients in the state hospital in Morganton. Some historians have suggested that livermush grew in regional popularity during the Great Depression, fitting with the ethic of resourcefulness, but demand for it continued afterward. In 1955, Roy Hunter began commercially selling his own brand of livermush in Marion, and by 2006, its popularity inspired a small event celebrating the low-cost, high-protein delicacy here in WNC. The Marion Livermush Festival is now an annual fixture on the calendar.
Our public programs director prefers his livermush fried thin and crispy, topped with mustard on a homemade biscuit. How do you take yours?