Phillip Smith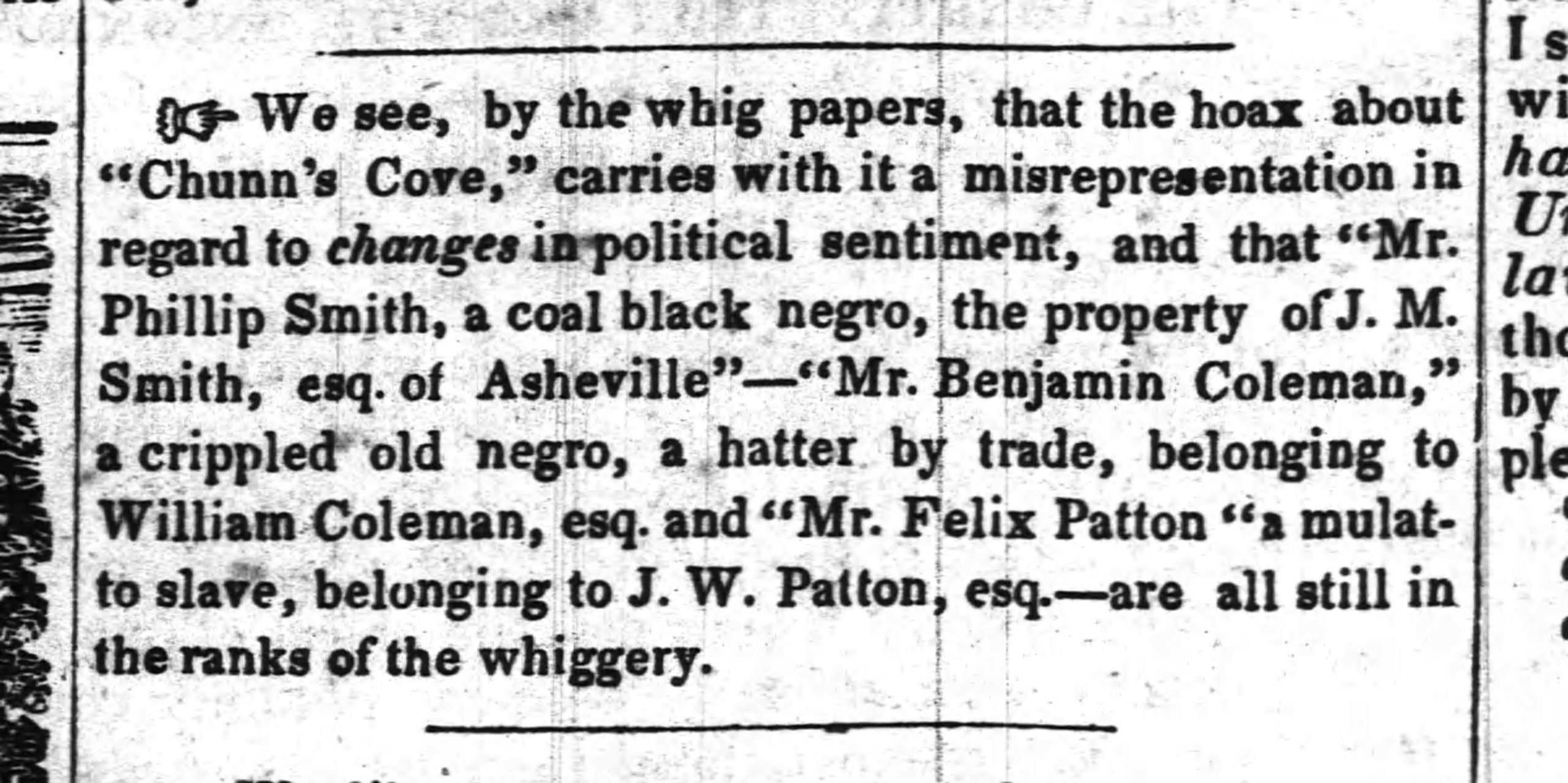 c1784: Phillip is born.
February 9, 1850: Phillip is enslaved by James M. Smith, who refers to Phillip in his will, writing:
My old man, Phillip, has long been a faithful servant and useful to myself and family, I direct no labor be required of him, but that he be allowed to live with my wife or my son, John P. Smith, as he prefers and as the law requires that he must have an owner, I give him as the property of my son, John P., in confidence that he will take care of him and protect him, and I give and bequeath to Phillip twenty-five dollars per annum as long as he lives for his comfort, to be paid out of my estate. If the legacy cannot legally take effect directly to him, I leave it to be paid to John P. Smith having a confidence that he will faithfully apply it as here intended.
October 9, 1850: Phillip is likely the 66-year-old male enslaved by James M. Smith on the 1850 census.