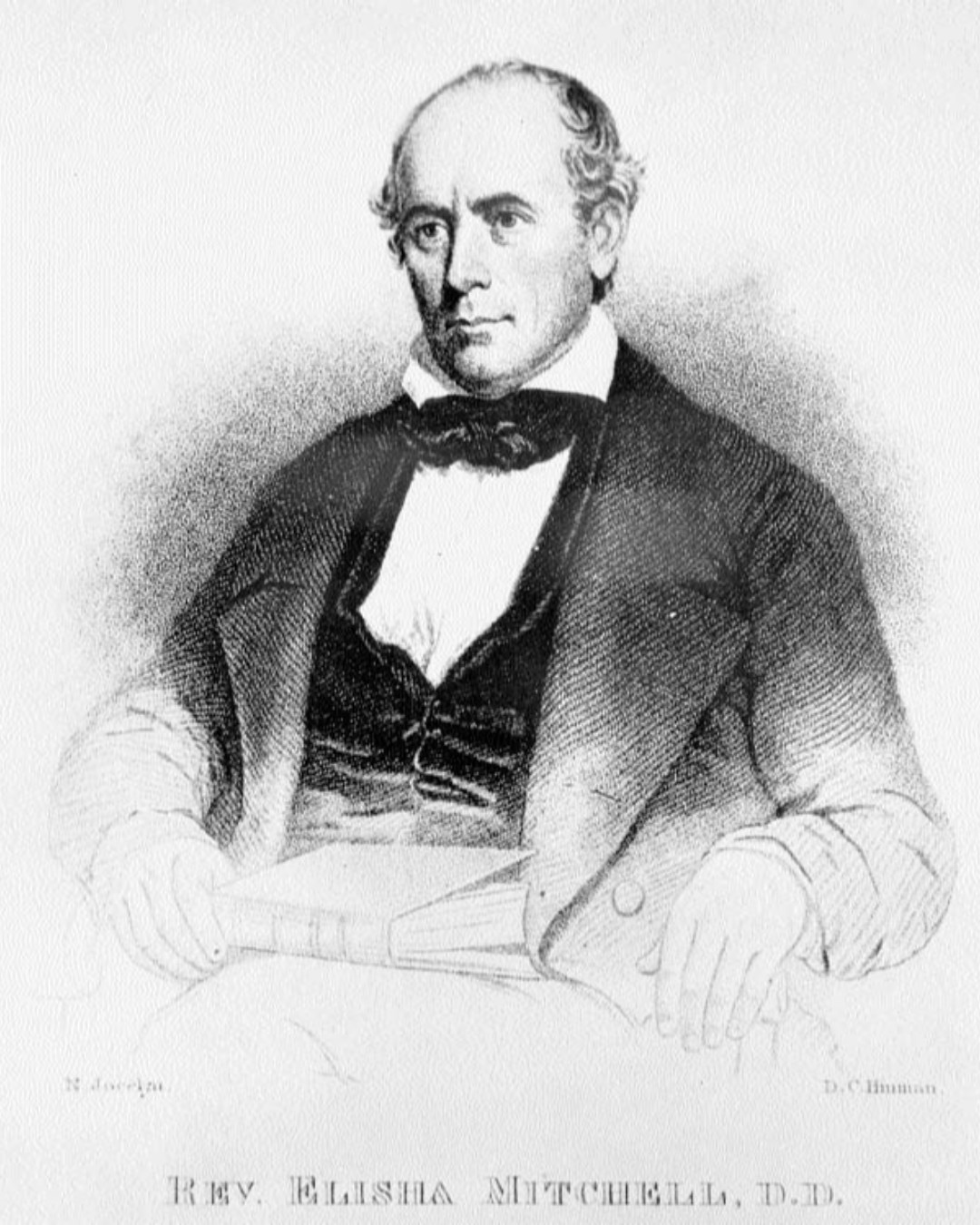 On this day in WNC history: In 1857, Dr. Elisha Mitchell, a University of North Carolina professor, fell to his death descending the mountain that later bore his name. Mitchell was embroiled in a dispute with Rep. Thomas Clingman over heights of two peaks—modern Mt. Mitchell and Clingman's Dome—which both respectively claimed as the highest peak in the Appalachians and east of the Rockies.
Mitchell was born in Connecticut but became very much like other Southerners in his outlook, particularly on slavery, after he began teaching at UNC in 1818. He lectured on chemistry, geology, and mineralogy and the young Clingman was one of his students. Embarking on a geological survey of the state in 1828, Mitchell soon claimed that his measurements proved "Black Knob," or Attakullah as the Cherokee knew it, as the highest peak, higher even than Grandfather Mountain or Mount Washington in New Hampshire. His findings and survey methods using barometric pressure were challenged by Clingman though, and the professor returned several times to confirm his work.
He was very familiar with the mountain, having scaled it numerous times on hands and knees, protecting his fragile scientific equipment. It is believed a storm and his rush to descend caused him to fall as darkness closed in. A search party of numerous locals scoured the mountains and surrounding valleys for the professor they had come to know, but it was not until July 8 that the famous hunter "Big Tom" Wilson located Mitchell's body, below a waterfall on the Sugar Camp fork of the Caney River. His watch was stuck at 8:00pm, the presumed time of the accident. Mitchell's measurements, just twelve feet lower than the modern USGS elevation, proved accurate and the mountain was officially renamed in his honor in 1881.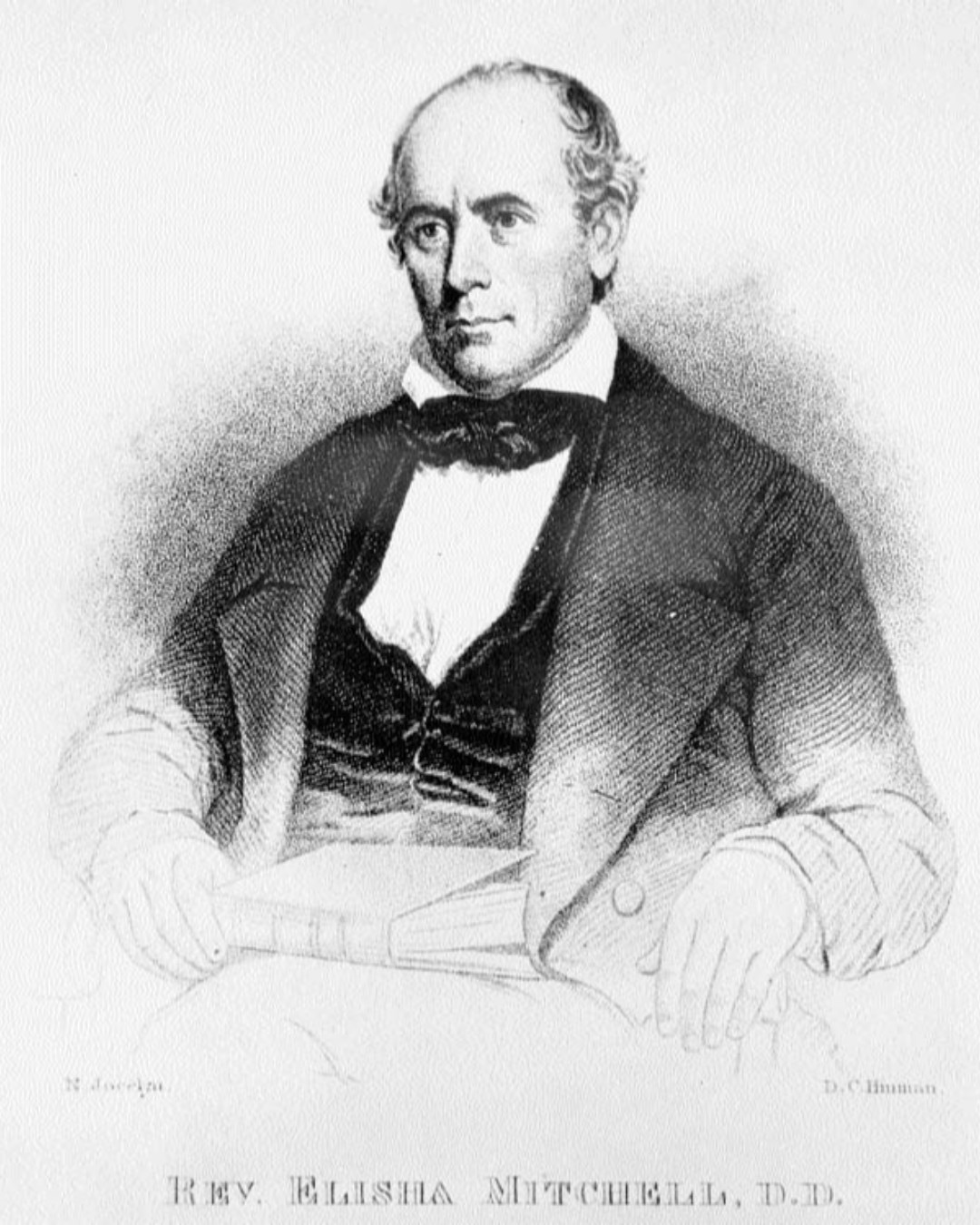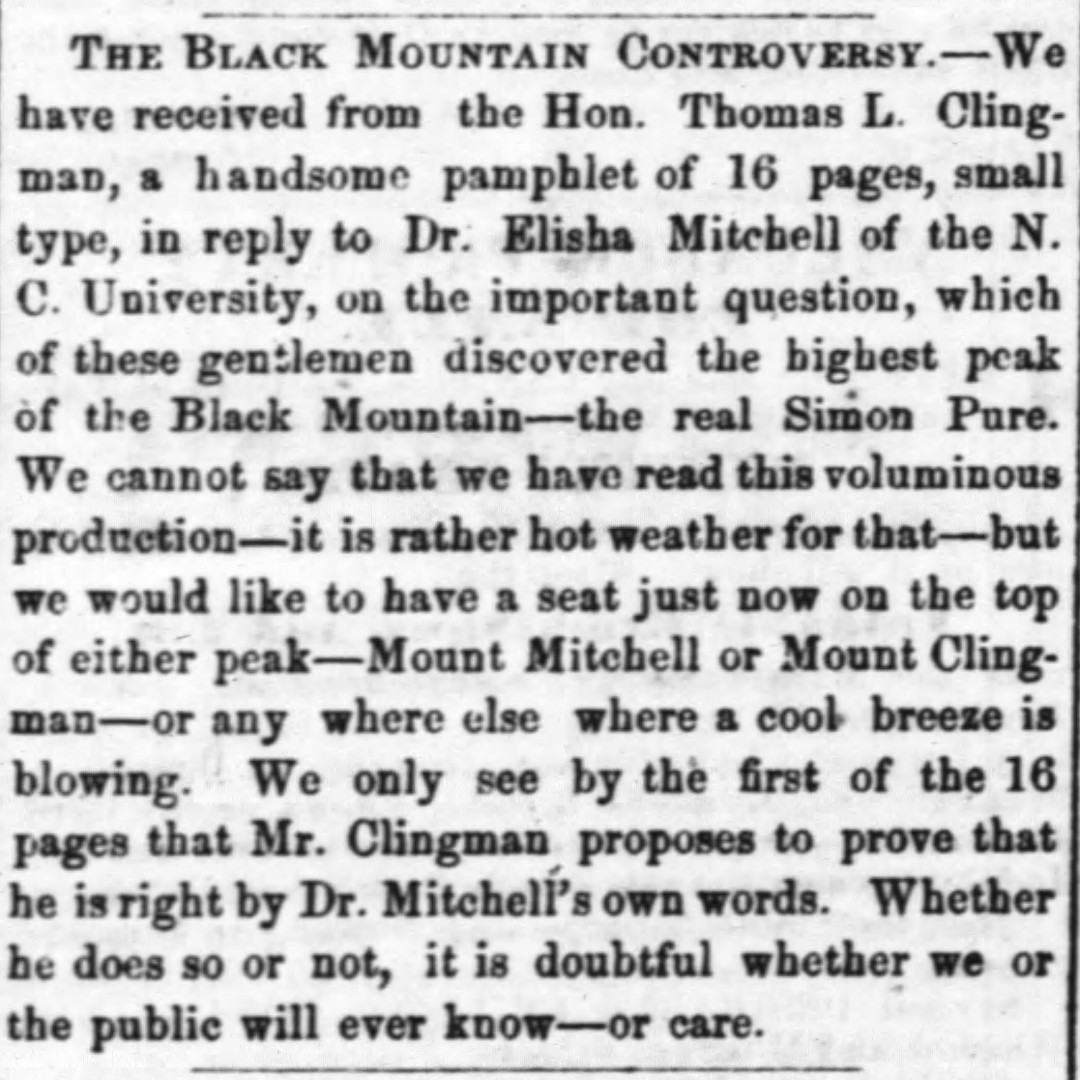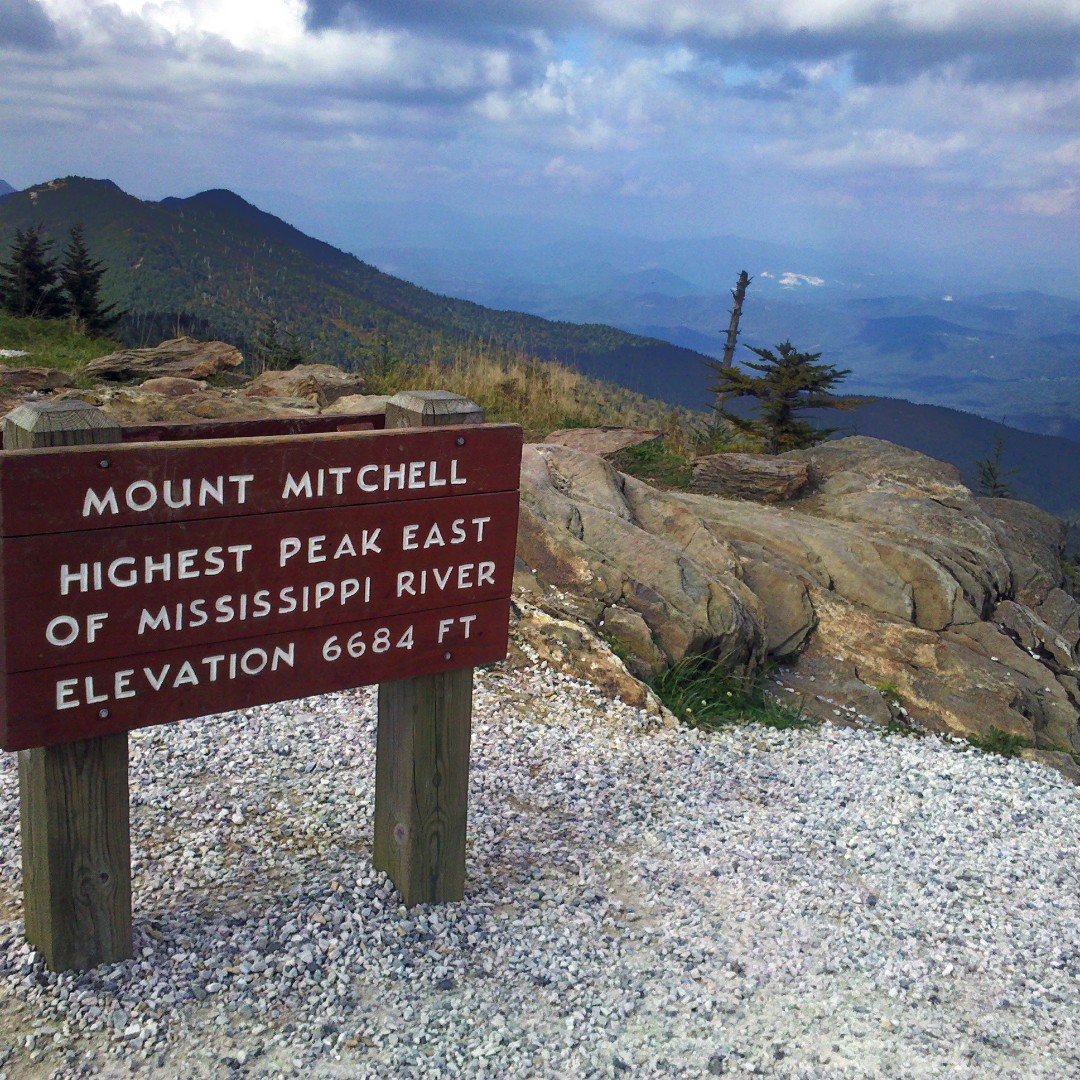 Rev. Elisha Mitchell, North Carolina Department of Natural and Cultural Resources
Mt. Mitchell Summit, Wikimedia Commons
Fayetteville Semi-Weekly Observer, July 7, 1856