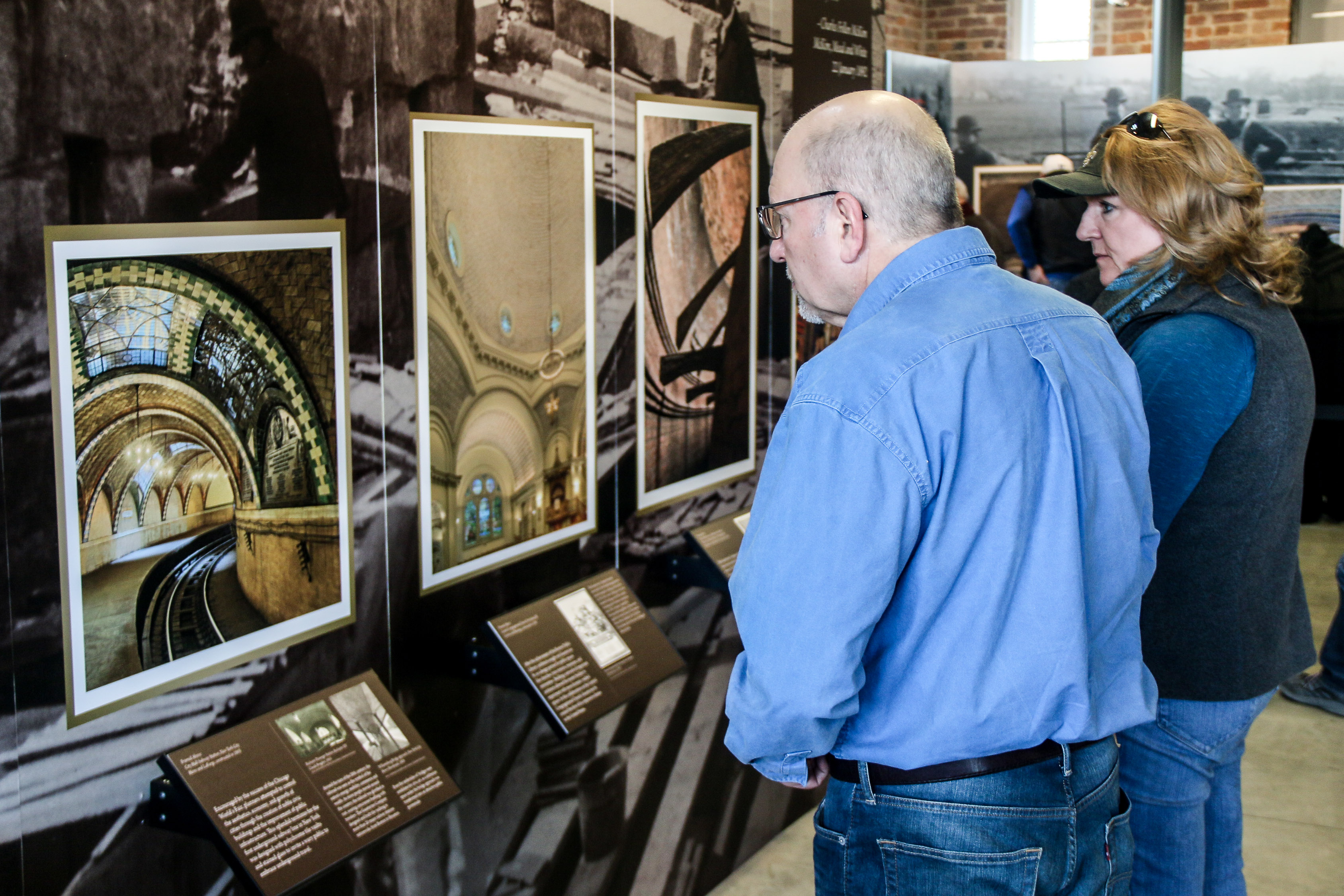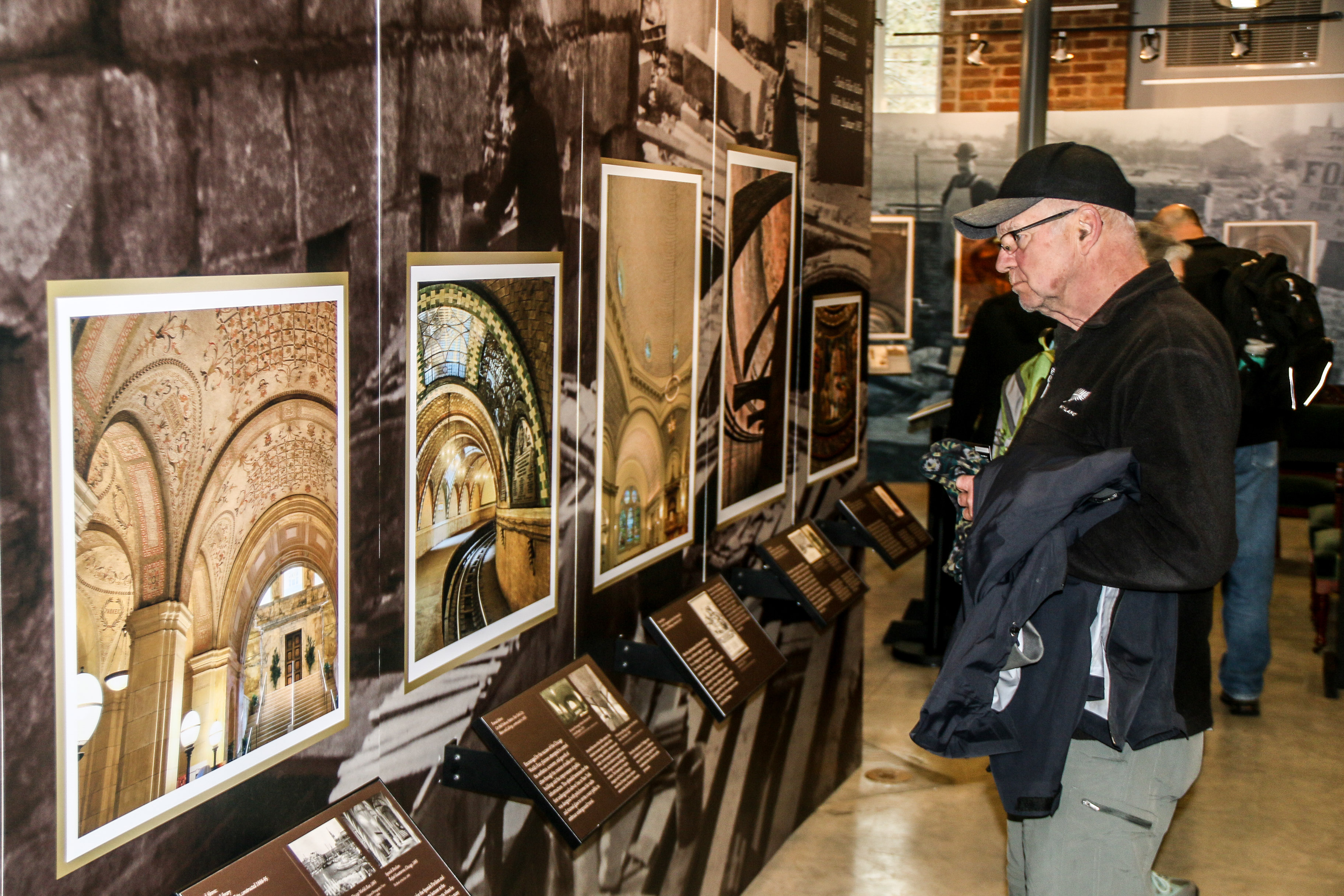 From 1882 to 1943, in 31 states and six countries, Raphael Guastavino and his son created more than 600 unique tile domes and vaultings that met his criteria of health, safety, and beauty.
Palaces for the People is an exhibition about his life and works that opened to great acclaim in Boston, moved to Washington, D. C., and then New York City. It will open this fall at Asheville Museum of History, in the city where Guastavino completed his final projects.
A native of Valencia, Spain, Guastavino, then 40 years old, arrived in New York with his 9-year-old son in 1881. After many high and low points, he achieved his first great success in his adopted country by creating tile vaultings and ceilings throughout the new Boston Public Library.
As awareness grew of Guastavino's fine works in various types of buildings, some listed among the country's ten greatest, George Vanderbilt contracted him to bring his talent for tile vaulting into major areas of the Biltmore Estate under construction in Asheville, North Carolina. Guastavino's unique expertise may be seen in the Biltmore House atrium's tiled vaults and dome and in the basement swimming pool.
Guastavino was so inspired by the mountain spectacles in and around Black Mountain, about 15 miles outside of Asheville, that he bought 1,100 acres there. The great tile and brick artist built his house of wood from trees on his property. He built several kilns and became a wine maker. An accomplished violinist, pianist, and composer, he often played for family and friends. He also wrote several books.
Visitors to the exhibition may take a self-guided tour of Guastavino's Estate, which now belongs to Christmount Conference Center.
Unable to find a seat in the tiny Catholic church in Asheville, he built his last great structure, the St. Lawrence Basilica. The dome is the largest free-standing elliptical dome in North America. The master builder is buried under that dome.
This exhibition is the story of the celebrated accomplishments of father and son. Rafael, Jr. carried on the tile business, including impressive ornamentation in his own creations, such as the Oyster Bar in Grand Central Station in New York. He was an innovator in acoustic tile. He sold the company in in 1943; he died in 1950; the company closed in 1962.
Among the other many father and son achievements are the National Cathedral in Washington, the Queen's Bridge Market, the Reception Hall at Ellis Island, the Elephant House at Bronx Zoo, The Nebraska State Capitol building, the train station in Buffalo, New York, and the University of Pittsburgh Cathedral of Learning.
Truly palaces open to the people for more than a century, their works included colleges; churches and cathedrals; zoos; tennis and boating houses; memorials; government, business, and hotel buildings; private residences; restaurants; train terminals and subway stations, even swimming pools, as at Biltmore.
In Asheville, the exhibit will feature additional elements and artifacts highlighting Guastavino's time in and around the city. The Exhibition is a co-operative venture of the Guastavino Alliance, Christmount, Swannanoa Valley Museum, and St. Lawrence Basilica. In connection with the exhibit, there will be a number of related events and lectures.