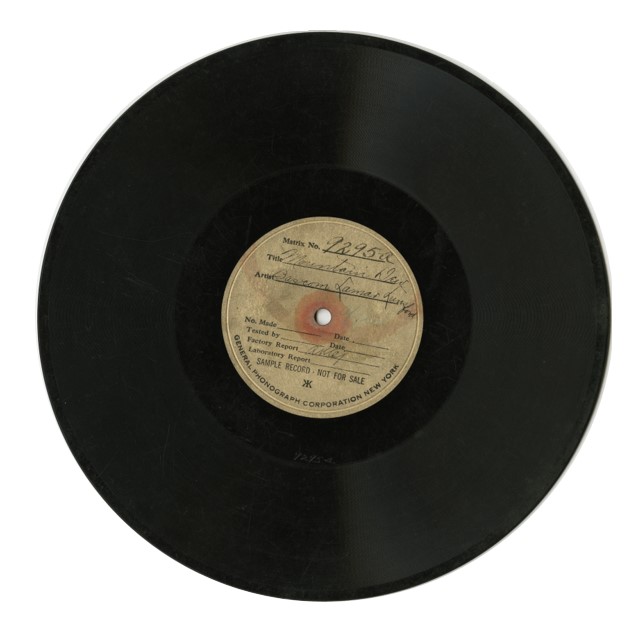 On this day in WNC history: In a small studio in Ashland, Kentucky in 1928, WNC native Bascom Lamar Lunsford recorded one of the most enduring songs ever written about moonshine – "Good Old Mountain Dew."
Lunsford was born in Mars Hill during the 1880s and became a teacher and then lawyer. He also began playing fiddle and banjo at a young age, performing for dances and other social events. Around 1900, Lunsford began travelling around the Southern Appalachians meeting common people and collecting the songs they sang. Around the same time, students at the Biltmore Forest School were singing a song called "Still on the Hill" or "Down Under the Hill" which had a line referencing "good old mountain dew," the popular euphemism for the distilled moonshine associated with mountaineers. Apparently this became the school's default anthem. According to historian Dan Pierce, this song, and a court case Lunsford witnessed in Madison County, likely provided the inspiration for the song Lunsford penned.
Lunsford, who worked to diminish some "hillbilly" stereotypes of the region with his formal manner of dress, nonetheless penned this song, depicting deacons, doctors, and train conductors all attempting to buy moonshine. By his estimation, "those who refuse it are few." He recorded his version for Brunswick Records and achieved a bit of commercial success, but the song gained great popularity when Scotty Wiseman altered the lyrics and recorded what became effectively the standard version in 1935. Wiseman paid Lunsford $25 for the song's rights, but granted 50% of royalties to his friend. Lunsford went on to co-found the Mountain Dance and Folk Festival and performed for FDR as well as King George VI. Each year, Mars Hill University holds the Lunsford Festival in his honor.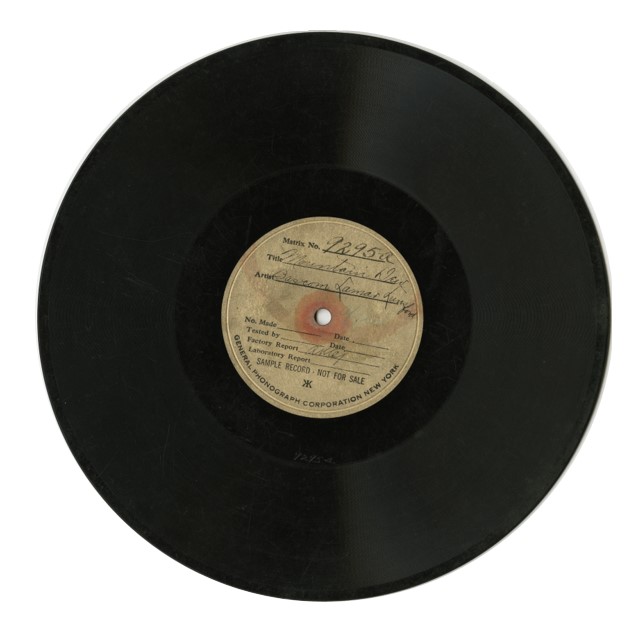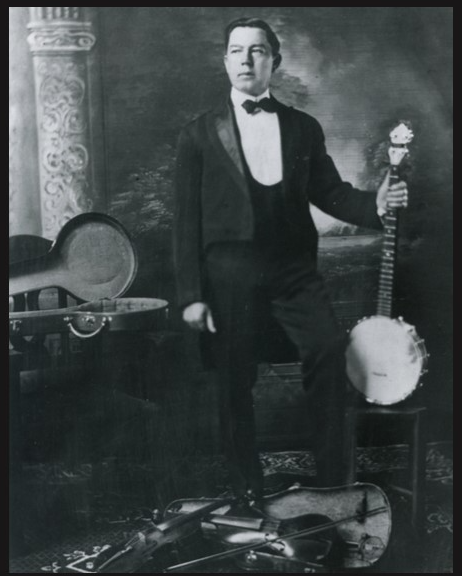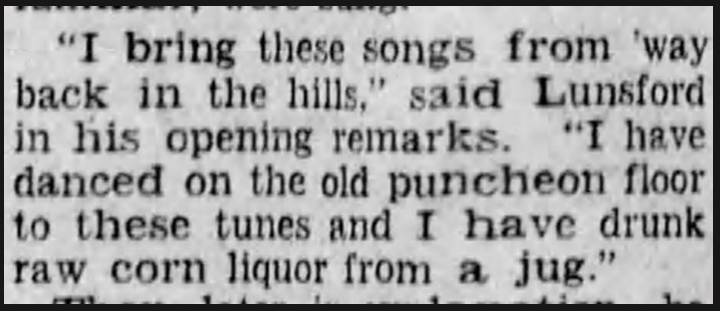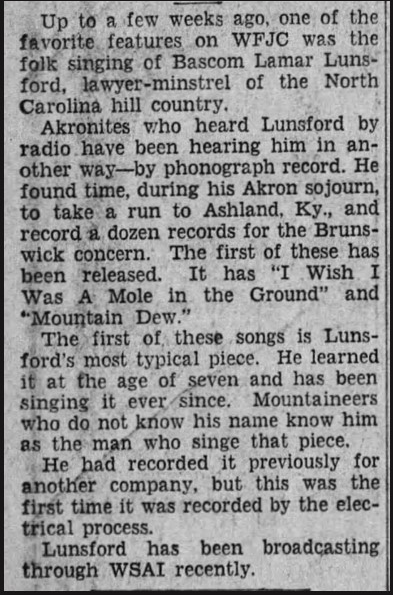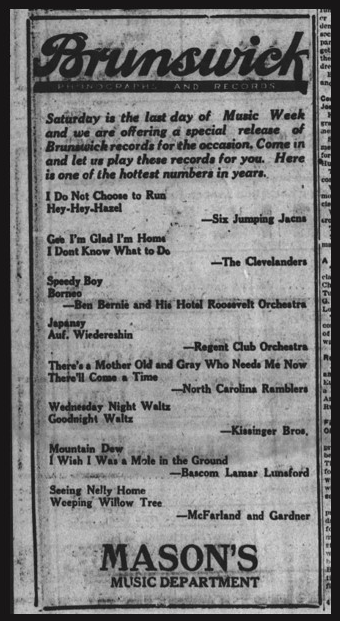 Master copy of the commercial recording of "Mountain Dew," courtesy Bascom Lamar Lunsford Collection, Southern Appalachian Archives, Mars Hill University
Lunsford, undated, courtesy Wilkes Heritage Museum
Akron Beacon, Feb 22, 1928
Akron Beacon, May 12, 1928
Huntsville Times, May 11, 1928