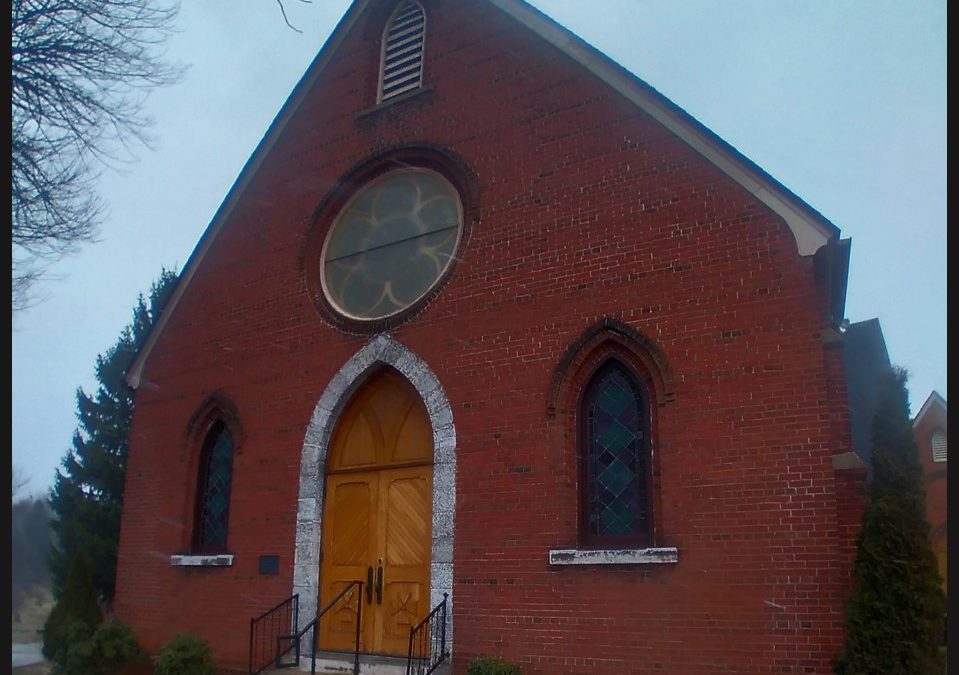 On this day in WNC history: On the western slope of Beaucatcher Mountain, in Asheville's East End district, the first cornerstone for St. Matthias' Episcopal Church was laid on this day in 1894. It was home to the oldest Black congregation in Asheville, and has served spiritual and educational needs continuously ever since.
St. Matthias' congregation of newly-freed African Americans first attended separate services on Sunday afternoons in the Trinity Episcopal Church, led by Rev. Jarvis Buxton, in 1865. After two years, with growing numbers, the congregation moved into a newly-constructed building which featured a parochial day school in its basement. Critically, it served the educational needs of Asheville's Black and white children, for which there was no public school until 1888. In 1872, the congregation moved once again to a new building on Dundee St (site of the present church), on five acres of land donated by former Confederate Thomas Patton. Rev. Samuel Vreeland Berry arrived and became the first African American bishop to lead the congregation, winning over the minds of many locals despite the prejudice against seeing a Black man in this position according to Patton.
As the congregation grew, they again surpassed the capacity and life of their church. In 1893, parishioner James V. Miller, a skilled builder born enslaved in Rutherford County, was selected to construct a new, permanent church. After the cornerstone was dedicated in 1894, Miller and other Black craftsmen began work, and the first service was held on Easter Sunday the following year. The new church was fully finished in 1898, boasting a capacity of 500 and becoming the first Black diocese in WNC. The church has undergone numerous upgrades over the subsequent years, and today serves an integrated congregation as an active participant in the community.
St. Matthias' Episcopal Church, present day, WNCHA photo
James Vester Miller, undated, in Abbott, Jim, "A Brief History of St. Matthias' Episcopal Church," courtesy Buncombe County Special Collections, Pack Memorial Library
1886 photo of second building in Abbott, Jim, "A Brief History of St. Matthias' Episcopal Church," courtesy Buncombe County Special Collections, Pack Memorial Library
Sanborn map showing new and older buildings, NC Maps, UNC Chapel Hill
Asheville Citizen, Feb 22, 1894