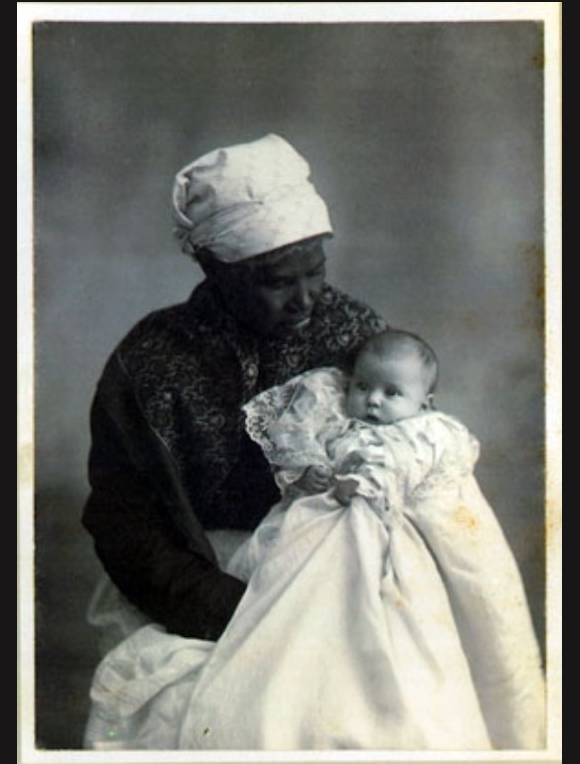 On this day in WNC history: On a Saturday in 1917, one of Asheville's oldest residents, and perhaps one of the most widely-known African American women in her community passed away. Tempie or Temperance Avery, widely heralded as a midwife nurse for both white and Black Asheville families, lived to be at least 99 years old. Many of her life's details are unknown, including her exact date and place of birth or her parents. Much of what we do know, written about her in local papers, was transmitted through "Lost Cause," racist, and paternalistic tropes or narratives.
Avery's death certificate listed her birth as April, 1817 in Morganton, NC to unknown parents. Enslaved from birth, she was sold to Nicholas Woodfin, the Asheville lawyer, state senator, and largest enslaver in Buncombe County sometime around 1840. She likely labored as a midwife on the Woodfin plantation and had nine known children of her own. She married—unofficially, as enslaved unions were not legally recognized until 1866—Silas Haynes around 1850 then remarried Riley Avery around 1861 after her first husband reportedly fled to freedom.
After the Civil War and emancipation, the Woodfins held several small parcels of land, including one acre on Pearson Drive in the modern Montford community, for Avery's use. The predominantly African American Stumptown community then developed around the home she built. In 1899, the Asheville Citizen reported that "the colored professional nurse, who has a large number of friends" among Asheville's white citizens was very ill. She lived, however, nearly two more decades with her descendants, and shared some of her stories with the local paper in 1914. Avery was buried in Riverside Cemetery, and in 2017, a century after her death, Asheville renamed the Montford Center—located where her home once stood—in her honor.