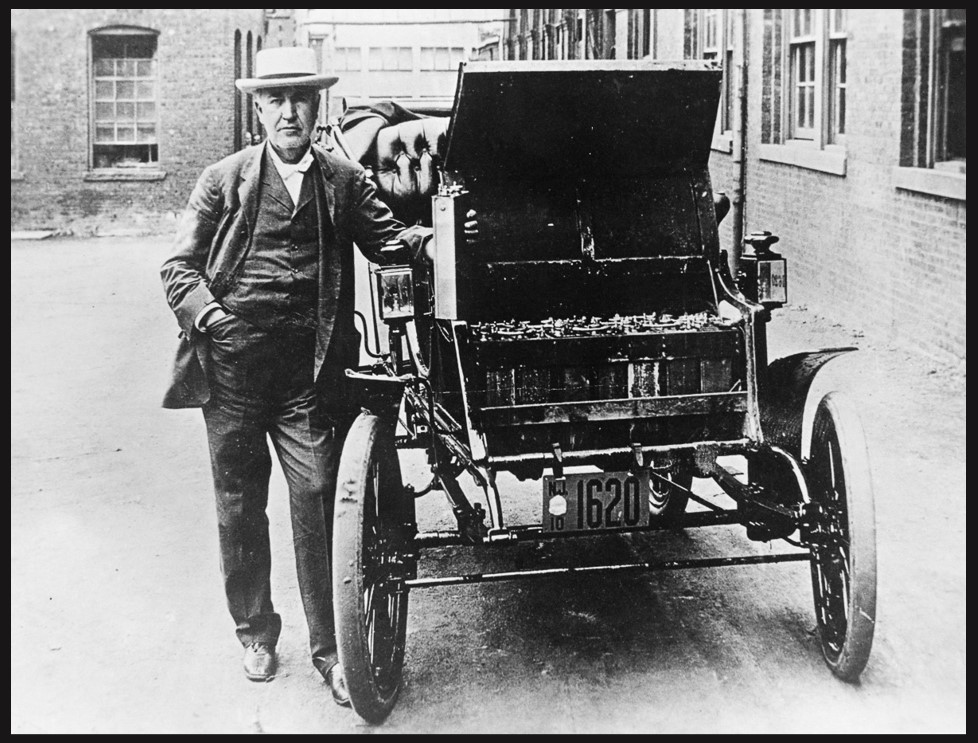 On this day in WNC history: Crowds lined the streets of Rutherfordton and heard the low rumble of an automobile for the first time as Thomas Edison began his tour of western North Carolina on this day in 1906. Known as the "Wizard of Menlow Park," the soft-spoken, friendly inventor was famous by that time for patenting the phonograph, the incandescent light bulb, and his rivalry with Tesla over DC/AC. He came to WNC searching for a rare mineral, cobalt, with which to develop a new battery.
Edison took interest in North Carolina minerals in the late 1880s, and prospectors informed him cobalt traces were found in the southern piedmont, as well as here in the mountains in Jackson, Mitchell, and Clay counties. Western North Carolina contains a variety of minerals—gold and mica mines operated here since the 1830s, and Edison told a Winston Salem crowd, "You can find anything in the mineral line in the Old North State"—but most gems and minerals are small in quantity. Edison needed a large supply of cobalt in order to produce lighter car batteries, as those in his custom vehicles weighed nearly seventy pounds. His search proved unsuccessful, but Edison's mountain journey impressed him.
In his two cars, nicknamed Discord and Disaster, he and two mechanics travelled through Rutherfordton, Tryon, Hendersonville, Brevard, Asheville, and Webster. In route to Asheville, his car's rear axle broke, and he had to dispatch a mechanic to Tryon for repairs. Ultimately, they shipped the autos home and travelled by train. Crowds turned out to meet him at his stops, and he chatted and shook hands with interested locals, staying for dinner in several hotels. He assessed western North Carolina very kindly, noting the honesty of residents who did not bother his unguarded vehicles, and also the absence of saloons. He returned in 1917 and stayed at Asheville's Grove Park Inn along with Henry Ford and the Firestones.
Thomas Edison with an earlier vehicle, c1895, Getty Images
The Charlotte News, June 4, 1906
French Broad Hustler, June 7, 1906