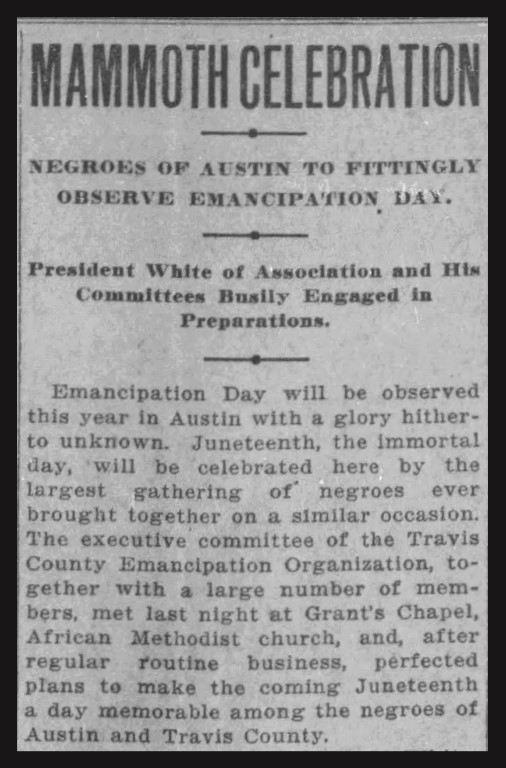 On June 19, 1865, a Union commander in Texas issued General Order No. 3, freeing all remaining African Americans held in slavery within the state, some 250,000 individuals. This came two-and-a-half years after the Emancipation Proclamation had freed (legally at least) all enslaved in Confederate-held areas of seceding states. The Emancipation Proclamation had often been but a piece of paper to those bound in slavery until Union forces were able to enforce its meaning physically, or when enslaved people self-emancipated and escaped to Union lines.
Here in western NC, many enslaved people—including those at the Smith-McDowell House—were not free until late April, 1865 when Stoneman's forces moved through the area. We know many of them only by first names and on census records and deeds, including at least twenty people enslaved by William McDowell in 1860. They included Rebecca and her daughter, Charlotte, and Ben, who was born around 1840. The individual we know most about, however, is George Avery, a nineteen-year-old who was enslaved as a blacksmith by William McDowell. George left, alongside several other local Black men, to join the Union army's 40th USCT Regiment as it marched west toward Greeneville, TN. George likely spent June 19 in ranks and Union dress.
The first Juneteenth celebrations began in Texas on the one-year anniversary of this event. The celebration and commemoration slowly spread across the South, but many African Americans observed an "Emancipation Day" instead on January 1, the anniversary of the Emancipation Proclamation's effective date. In North Carolina, Black citizens of Salisbury, Lexington, and other towns also celebrated Emancipation Day on May 20 in the early 1900s. This January celebration, later known as "Jubilee Day," was held in Asheville at least as early as 1890, and grew to include bands, prayers, and speeches by prominent members of the state's African American community. The YMI institute and local leaders such as James Vester Miller (formerly enslaved in Rutherford County) played an instrumental role. The first known Juneteenth celebration here in WNC occurred in 1992 as a bi-cultural event between African Americans and EBCI members in Cherokee. This day is now observed across the region and the larger country as a holiday of celebration and acknowledgement.